TRIBUTE TO
SHELLEY WINTERS
August 18, 1920 - January 14, 2006
A STAR!
Shelley Winters has a star on the St. Louis Walk of Fame.
I've loved Shelley Winters ever since I saw her in The Poseidon Adventure in 1972 at age 9.
These photos show her swimming toward her triumphant rescue of Gene Hackman's character.

Shelley Winters as the notorious Ma Parker in the campy series Batman.

Shelley Winters as "Ma" Kate Barker in Bloody Mama.
Few people in Hollywood held machine guns like Shelley.

Shelley Winters presents Walter Matthau with his Oscar for The Fortune Cookie.
Shelley Winters as the husband stealing Crystal in the 1955 stage production of The Women.
INTERMISSION
Buy buttons and magnets with Abraham Lincoln.
Buying Lincoln souvenirs finances The Movie Pal.
Click on the savior of the nation.
The Great Emancipator.
The epic President!
Attending the film premiere of Sabrina in 1954.
BR>
Shelley climbs the Christmas tree with Jack Albertson in The Poseidon Adventure.
Posing with her first Oscar for The Diary of Anne Frank on April 4, 1960.
I am The Movie Pal.
In 1981 I read Shelley's amazing biography "Shelley: Also Known as Shirley"
It is one of the best books of the acting world. I highly recommend it.
Born Shirley Schrift on August 18, 1920 in St. Louis, Missouri, Winters got
the acting bug when she appeared at a local amateur night. After her family moved to
Long Island to be closer to the garment district, Winters took acting lessons
at the New School for Social Research as well as the Actors Studio. After bit parts
as a chorus girl and model she got her big break in the S. J. Perelman comedy
"The Night Before Christmas" in 1940.
She caught the attention of Hollywood and a contract in 1943 with Columbia Pictures.
She did bit parts in movies until whe was loaned to United Artists for a prominent role in
Knickerbocker Holiday in 1944. To get noticed and improve her skills she took more acting
lessons and performed in nightclubs.
Winters' major breakthrough came with her role as a murder victim in A Double Life starring
Ronald Colmen. Colman won the best actor Oscar for 1947 and the publicity only added to the
question "Who is that Shelley Winters?" Fans came to know the answer quickly as she made
many films with Universal-International.
She received an Oscar nomination for her strong performance in "A Place in the Sun". She
worked opposite the handsome and popular Montgomery Clift. In that role her character is a shy
factory girl who gets pregnant by Clift. It is a clinging performance brought to the screen with
sheer talent by Winters. She lost the Oscar to Vivien Leigh that year but would go on to win two
Supporting Actress Oscars for "The Diary of Anne Frank" and "A Patch of Blue". She was also
nominated in the supporting category again for "The Poseidon Adventure".
Among her memorable film roles are:
A Double Life with Ronald Coleman - her breakout role
A Place in the Sun with Montgomery Clift and Elizabeth Taylor
Winchester '73 with Jimmy Stewart
Saskatchewan with Joseph Cotton
The Night of the Hunter with Robert Mitchum and Lilian Gish
Executive Suite with William Holden
Lolita with James Mason
Alfie with Michael Caine
Harper with Paul Newman
The Poseidon Adventure with Gene Hackman and Ernest Borgnine (Five of the stars are Oscar winners)
The Portrait of a Lady with Nicole Kidman
....and dozens of others.
She also has many Broadway and other theater credits under her belt.
Her three husbands include actors Vittorio Gassman and Anthony Franciosa.
Shelley has also been seen in the hit TV show Roseanne. She played
the title character's grandmother. Her role in that show kept Shelley Winters
in the public spotlight before passed away January 14, 2006.
After winning her Oscar for the Diary of Anne Frank, she donated the precious statue
to the Anne Frank Museum in Amsterdam. She personally presented it to
Anne Frank's father, Otto Frank.
This fulfilled the remarkable promise she made to Otto Frank while filming the movie.
After Otto Frank told her she might very well win the Oscar, she made the promise.
It is on prominent display to this day, inspiring millions to see the movie with Shelley.
Shelley deserves no less than than the best tribute possible!
Prayers and Hugs
(ajb1776.tripod.com/prayers.html)
My personal site on prayer and faith. Please visit. It's good for the soul.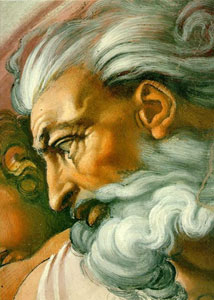 American Freedom 1776
(www.americanfreedom1776.tripod.com)
My personal site on the American Revolution. Please visit. It's good for all students.

Abraham Lincoln
Epic President


Buy magnets and buttons with Abraham Lincoln.
Perfect for history buffs.
Buying Lincoln souvenirs finances The Movie Pal.
THANK YOU!
bernal1776@gmail.com.